Engaging the Flow of the Natural World
A New School of Manifestation Course!
Journey with Saryon and the Ascended Masters, Angels, Arcturians and Nature Spirits through a Divinely Overlit Five Week Course designed to Open and Activate your connection to the hidden realities of the Natural World.  Class begins on Tuesday, Oct 24th.
Only 40 spots will be available for this unique live course. Join our list and don't miss the announcement for open enrollment. 
Tuition is $222 - Open Enrollment from Oct 20th through the 23rd at Midnight Pacific Time.
Main Live Class Dates are as follows:  
Tues Oct. 24th 6pm Pacific, Monday Oct. 30th 6pm Pacific, Sunday 5th, 12th, and 19th of Nov. at Noon Pacific.  Facebook Live dates to be announced. Video Teachings and responses will be released throughout the course.
See Video on Course Details for First Day Sign Up Bonus!

We value your privacy and would never spam you
Experience the Training of the Angels and Masters
Saryon's unique style of coaching and channeling blends experiential wisdom with the consciousness of the angelic realms to help illuminate and strengthen the bridge to our higher selves. A teleseminar with Saryon is like receiving an attunement to the energies that are seeking to anchor through our channels. Each group and each journey represents an alignment with emerging new potentials that we have come together to explore.

---
Engaging the Flow of the Natural World is a divinely inspired journey with our spiritual guides into a deeper integration with the hidden dimensions of our world. We will be opening the Ancient Bridge into the Natural World, integrating with the Spirits of Nature, and channeling our multidimensionality in relation to the Earth's Animals. The direct participation of our inner plane teachers and guides will cocreate a journey that can truly feed the spiritual growth of those seeking to go deeper in their inner work. With channelings, activations and discourses on the leading edge of human potential, this course is a rare find from a unique source.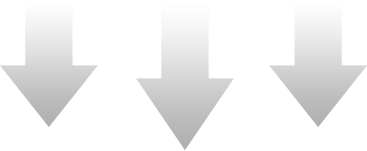 Journey Into Your Sacred Marriage to the Earth

Develop your capacity to achieve and hold a state of connection with the Realm of the Nature Spirits as they attune you to help open the Ancient Bridge to the Natural World in your chakras.

Work with the Ascended Masters

Connect with our invisible teachers and receive healing and lightwork as they facilitate us to awakening our inner senses and see our higher potential.

Unlock Your Creative Flow

Learn to Engage the Flow of the new planetary healing energies and walk in connection with the Kundalini Energy of the Earth as it accelerates our ascension.
Activate Your Channel to Spirit

Align with the series of breakthroughs that you are destined to have as you enter into a new integration process with the hidden dimensions of the Natural World.  

Change Your Resonance to Duality and Rise!

Develop in your discernment of Frequency Control and grow in your ability to rise above it. Learn how to change your resonance to the vibrations of fear and duality, while Engaging the Flow of light coming from the New Earth.

Open New Doorways and Channels for Contact

Discover how connected you really are and make progress in opening new doorways and channels of connection to the resource of your multidimensional Family of Light.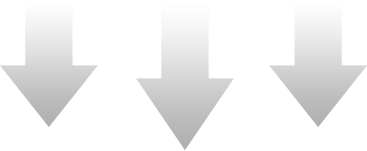 Testimonials from Previous Courses
This was a very powerful experience with profound results.  It has opened me to a deeper clarity and confidence as well as my becoming a clearer channel.  Downloads received months prior to the classes were validated through the channels on the teleseminar.  My mission and vision have become much more clear.  My intuition is heightened as well.    

Arlene McGuire
Saryon – you really have an amazing way of answering questions!!  Thank you for addressing my question/fear around human unity.  Your answer moved mountains within me!   Thank you, thank you, thank you.  There are just not words for how grateful I am for this class.  I feel a great homecoming.  It is joy, it is gratitude, it is comfort, it is relief, it is relaxing.

Lia
I am grateful for Saryon's ability to be a clear channel of the Divine. The messages that have come through him are supportive, empowering and imbued with the essences of peace and love. I am grateful for the energy downloads. They have facilitated awareness and clearing of old patterns as well as expansion of my gifts. The value of this course has been way above the monetary exchange that I invested in attending.  

Linda
Saryon's willingness and ability to be a clear and pure channel is what brings forth this amazing and incredible opportunity to rise above the chaos of our world in order to anchor the vibrations and wisdom needed to not only propel us into the new world but to assist in creating it with our Love.

Janet
New to the School of Manifestation?
Join the mailing list below for exclusive member content and announcements of future courses

We value your privacy and would never spam you